Fighter Pilot Was Tasked With Taking Out United 93 By Crashing Into It
Thanks to Wilma Winings for this interesting article.
Read More>>
HCAA Brick Memorial Dedication
Saturday, September 13, 2014
To see more click on picture>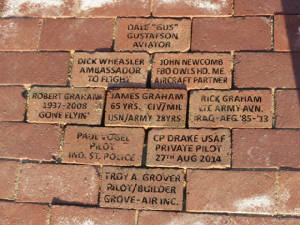 HCAA Christmas Party
Indiana War Memorial in Downtown Indianapolis
December 5, 2014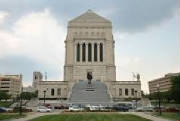 If you think the HCAA trip to the Air Force Museum was fun HCAA has another event we think you will like even better. The 2014 HCAA Christmas Party is planned for downtown Indianapolis at the Indiana War Memorial. This will be a catered event with a cash bar. Cost will be $25 per person. We will also get a personal guided tour from the Executive Director, General J. Stewart Goodwin of the Indiana War Memorial. You can mail your checks now to Tammy Halbrook, 6905 Linden Woods Drive, Avon, IN 46123 or bring your checks to the September or October cookouts and give to any HCAA officer or BOD member. Transportation will be provided for those who are unable to drive downtown.
Gordon Graham Memorial Plaza
You can honor the aviator in your life with a memorial brick to commemorate their love of aviation and place their brick with those of other aviators in central Indiana.
HCAA Board of Directors Meeting
Gordon Graham Field
6:30PM Monday, October 6, 2014
Saturday, October 11, 2014
5:30PM Gordon Graham Field
Chili and White Bean Chicken Chili
Kiddy Day
Bring your side dishes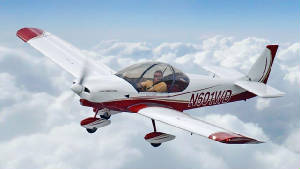 Jim Snyder, EAA and HCAA Member, is building a Zenith Zodiac CH 650 Kit. Started project June 19, 2009.