HCA AWOS 118.025
Phone: 317-718-4872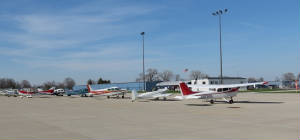 Hendricks County Airport
Gordon Graham Field
Danville, IN 46122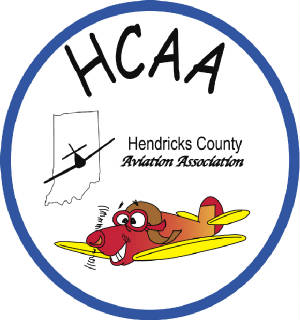 Hendricks County Aviation Association exists as a nonprofit organization to promote all aspects of aviation
HCAA Officers and BOD's have been working with EmbroidMe to develop our new HCAA Member Shirts. Buy your shirt now and proudly wear it to show off our club. Information below where to buy and cost.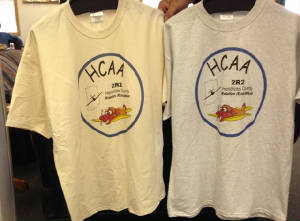 EmbroidMe
7900 E. US Highway 36 Avon, Indiana
317-272-0649
Shirts are priced at $8-$11 depending on size. Colors: White, Cream and Light Grey
Open
Mon-Fri 10-6 Tell them you want the HCAA Logo Shirt
KC-10 refuels another and then an F-16 and A-10 Warthogs; pretty neat
Unlike the KC-135 tanker where the boom operator (boomer) lies on his stomach to view out a window to refuel other aircraft, the KC-10 boomer sits in a comfortable chair and looks out a picture window during refueling. Think what it would look like if a large aircraft like the C-5M, C-17, B-52, B-1, or B-2 came into view.
Adjust your speakers to catch the cockpit conversations.
HCAA Brick Memorial Dedication
Saturday, September 13, 2014
To see more click on picture>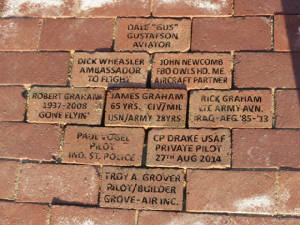 HCAA Christmas Party
Indiana War Memorial in Downtown Indianapolis
December 5, 2014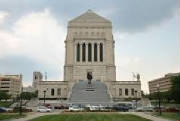 If you think the HCAA trip to the Air Force Museum was fun HCAA has another event we think you will like even better. The 2014 HCAA Christmas Party is planned for downtown Indianapolis at the Indiana War Memorial. This will be a catered event with a cash bar. Cost will be $25 per person. We will also get a personal guided tour from the Executive Director, General J. Stewart Goodwin of the Indiana War Memorial. You can mail your checks now to Tammy Halbrook, 6905 Linden Woods Drive, Avon, IN 46123. Please have your checks toTammy no later than Wednesday, November 26th. White Elephant gift exchange, keep cost under $25 if you wish to participate. Transportation will be provided for those who are unable to drive downtown.
Gordon Graham Memorial Plaza
You can honor the aviator in your life with a memorial brick to commemorate their love of aviation and place their brick with those of other aviators in central Indiana.
HCAA Christmas Party
December 5, 2014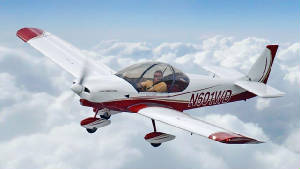 Jim Snyder, EAA and HCAA Member, is building a Zenith Zodiac CH 650 Kit. Started project June 19, 2009.
MYSTERY PLANE
Do you know what this unusual plane is?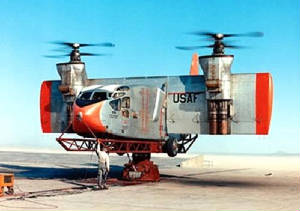 The answer will appear in next month's newsletter.
Thanks to Jim Snyder for this interesting video.