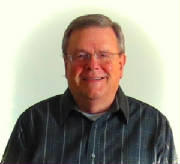 Aviation Fuel Hendricks County 11/23/2015....AvGas $4.75....MO Gas $3.50

IMPORTANT UPDATE ON THE FAA MEDICAL PROCESS. 11/18/2015 5:00PM
YE Flight July 24, 2015..John Green..Mark Mackenzie Pilot
Click here>>Pictures by Mark Mackenzie. Thanks Mark
Visits to HCAAOnline.com

Website went live March 1, 2008

HCA AWOS 118.025

Phone: 317-718-4872

Hendricks County Airport

Gordon Graham Field

Danville, IN 46122

Hendricks County Aviation Association exists as a nonprofit organization to promote all aspects of aviation

Thanks to Mark Mackenzie for this interesting video.

Gordon Graham Memorial Plaza

Click here to print Brick Memorial order form

Some new additions to our Memorial Plaza. Thanks to Mark Mackenzie for coordinating the completion of the new additions.




HCAA Christmas Party

Martha's Orchard

December 1, 2015





Jim Snyder, EAA and HCAA Member, is building a Zenith Zodiac CH 650 Kit. Started project June 19, 2009.

MYSTERY PLANE
Do you know what this unusual plane is?

The answer will appear in next month's newsletter.