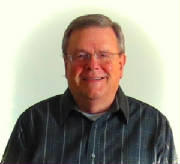 Aviation Fuel Hendricks County 9/1/2015....AvGas $4.90....MO Gas $3.50

YE Flight July 24, 2015..John Green..Mark Mackenzie Pilot
Click here>>Pictures by Mark Mackenzie. Thanks Mark
Visits to HCAAOnline.com

Website went live March 1, 2008

HCA AWOS 118.025

Phone: 317-718-4872

Hendricks County Airport

Gordon Graham Field

Danville, IN 46122

Hendricks County Aviation Association exists as a nonprofit organization to promote all aspects of aviation

Gordon Graham Memorial Plaza

You can honor the aviator in your life with a memorial brick to commemorate their love of aviation and place their brick with those of other aviators in central Indiana.




HCAA Board of Directors Monthly Meeting, Monday, November 2, 2015 Gordon Graham Terminal 6:30PM

October 17, 2015....5:30PM Gordon Graham Field.

Last cook out of the year. Sloppy Joes and may have chili too.


Hope to see you there.

October 10, 2015 Meet at HCA. Flyout to French Lick. The plan is to arrive at FL at or before noon and choose a place to eat.


Jim Snyder, EAA and HCAA Member, is building a Zenith Zodiac CH 650 Kit. Started project June 19, 2009.

MYSTERY PLANE
Do you know what this unusual plane is?

The answer will appear in next month's newsletter.